04 August 2016
MediaCom backs "innovative" commercial radio sector following Rajars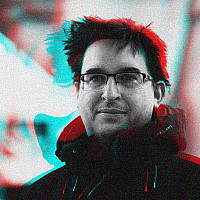 With the news that more than 90% of the UK population is turning into the radio and that commercial radio is ahead of the BBC, MediaCom North has praised the "innovative" commercial sector.
Victoria McQueen, investment senior media executive for MediaCom Manchester told Prolific North that radio continues to be a key part of their thinking:
Here at MediaCom North, commercial radio advertising continues to be an integral part of some of our key client's channel mix, so it's great to see the commercial sector edging ahead of the BBC, with a 3.76% increase rise in commercial listeners.
Overall, national commercial stations have managed to attract 19.39 million listeners, which is an increase of 6.4% on last quarter and 8% up on only a year ago.
From Global, Capital appears to be the biggest success story of this release. Capital is now edging ever closer to Heart, gaining an additional 300k listeners, up to 7.85m (3.9% on the last quarter).
The growth of digital radio listening is one of the most significant stories here for the planning and buying teams at MediaCom North, who clients can rely upon to advise them of the latest innovations and trends.
Understanding the new ways that people are consuming radio digitally is now an increasingly important consideration when planning the most appropriate digital propositions for our clients' advertising campaigns.
Six out of 10 adults now listen to the radio via a digital platform, which equates to 473 million hours each week.
Bauer Media have furthered the growth of the digital radio proposition, with 55% of Bauer listeners (11.6m) now tuning in via a connected device.
Bauer have been putting a lot of focus on their digital proposition in 2016 and their efforts to grow these new sub-brands has proven to be a success so far.
Wireless group have also launched 3 new digital stations, with all three being seen as successful. The re-launch of Virgin Radio is being viewed as categorical success, with 409,000 listeners tuning in weekly. This grows Wireless group's total national reach to 3.8m each week.
Despite the intense disruption from new forms of digital advertising, radio remains a vibrant and exciting option for many clients. Commercial radio operators deserve credit for continuing to innovate at a time when the mix of media channels available to advertisers becomes ever more varied and complex.