25 August 2016
Channel 4 commits £5m to appeal to older children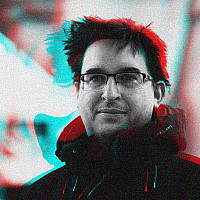 Channel 4 has announced that it's to spend more on programming which appeals to older children.
By 2018, it will increase spend from £3m to £5m each year, with programmes aimed at 10-14 year olds airing in its 8pm slot.
Two of the commissions include a new series from Guy Martin, where he trains unemployed Grimsby teenagers in construction and engineering.
Guy's Big Build (working title) is being produced by North One Television. Martin will work with the young people on upcycling old military hardware. Once the site is up and running, the aim is for it to become a training ground to recruit people from the local area and give them engineering skills.
Channel 4 will be developing a short-form animation series for All4 around the subject of engineering to accompany the show.
A new Northern drama, The ABC, which was originally announced in 2014, will also run in the 8pm slot. The week-night show, will be set in a large Northern comprehensive "within a diverse community." Airing next year, it will also feature an online series targeted specifically at older children.
"Over the past three years we've steadily increased our spend and our share of the 10-14 audience. This additional spend will supercharge our strategy at 8pm and deliver even more great programming for this audience. From Gogglesprogs to our new drama ABC, we are commissioning hours of TV that promise to be compelling for young teenagers," said Channel 4's chief creative officer Jay Hunt.