26 July 2016
Presenter announces departure from long-running Key 103 breakfast show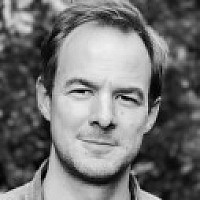 Key 103 breakfast host Chelsea Norris has announced she is to leave the Manchester-based station after 11 years.
Norris, one half of the Mike and Chelsea In The Morning show, revealed the news on air at 8.05am this morning.
She told listeners: "I've worked for Key 103 on the breakfast show for 11 years and I've got to say it's been amazing.
"We've been to and seen some great places and met some inspirational people along the way.
"However sometimes change is necessary and I wanted to tell you that I'm leaving – and Thursday will be my last show.
"I want to thank everyone here at Castle Quay - and for listening and sharing your lives with me all these years. I will very much miss talking to you but on the plus side I get to see Minnie and get to do other things."
So after 11 years of laughter and tears (mainly tears) @radiochelsea is offski from @KEY103. Last show Thursday.? pic.twitter.com/V7aLUOYWHj

— Mike Toolan (@Toolyboy) 26 July 2016
Mike Toolan will continue to present the Sony Radio award-winning show on weekday mornings from 6am to 10am.
He added: "For once I'm not going to make any stupid jokes."
Norris recently returned from a 14-week maternity leave following the birth of daughter Minnie.