11 July 2016
Over 13 million tune in for Murray's moment - but Euro 2016 final proves a bigger draw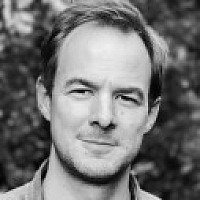 Over 13 million viewers watched Andy Murray claim his second Wimbledon title on BBC1 yesterday, but even more tuned in to watch Portugal upset France in the final of Euro 2016.
Andy Murray triumphed at Wimbledon for the second time
The Scot's victory over Milos Raonic drew an average audience of 9.2 million from 1.50pm on Sunday, with a five-minute peak of 13.3m.
But 300,000 more - a peak of 13.6m - saw Portugal beat France with a late goal at the Stade de France.
The final averaged 10.2m on BBC1 from 7pm, way more than the 1.9m who chose ITV's coverage of the match.
The match kept up the BBC's dominant form in its head-to-head football match-ups with ITV, which traditionally suffers because of its requirement to carry advertising.