18 July 2016
Nova to embark on third series of Walks Around Britain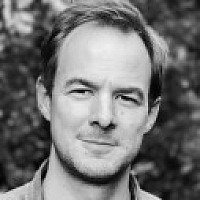 Yorkshire-based Nova Productions has begun work on series three of Walks Around Britain, to be broadcast on 13 local TV channels.
The company owns and manages the Walks Around Britain brand, encompassing the television series, website, podcast and various social media accounts.
The third series will feature 14 short walks from across Britain, the Isle of Man and the Channel Islands.
Nova is back with a third series of Walks Around Britain
It will once again be part-funded by product placement, whereby kit manufacturers, accommodation providers and other companies associated with walking pay the producers to put their products in the series.
The previous two series had their broadcast premiere on the Community Channel, which is due to also show the third series, pending the channel's current crowdfunding campaign.
Liverpool's Bay TV and the Made TV Network in Leeds and Tyne & Wear will be among the local channels to show the programme.
Nova will also be releasing the series on Amazon Prime Instant Video.
Andrew White, Walks Around Britain's senior producer and editor, said: "It's great we're going to be continuing our journeys across Britain discovering more fantastic short walks between two to eight miles to inspire families, dog owners and silver walkers.
"Our aim is to show short walks are there all across Britain, the Isle of Man and the Channel Isles, and if we can inspire people who have never been out walking before to discover them, then that's fantastic."