27 July 2016
ITV announces £25m cost cutting because of Brexit 'uncertainty'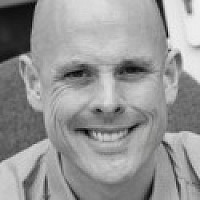 ITV will cut costs by £25million next year and could cut jobs as it safeguards against the potential impact of Brexit, chief executive Adam Crozier has announced.
The broadcaster said it was planning for economic uncertainty as it revealed half-year results covering the six months to June 30th.
Crozier told investors that advertising sales in August were expected to be down 7% and as much as 10% in September.
ITV chief executive Adam Crozier
He said negative forecasts were also driven by increased competition for viewers from the Olympics on the BBC and comparisons with a record September last year.
Mr Crozier said the £25million cost cuts would come from across the business and could include job cuts.
Around half of ITV's revenues - and most of its profits - are drawn from advertising.
Advertising is regarded as being particularly vulnerable to a Brexit downturn as it is often among the items to be cut by companies to manage finances.
"ITV's advertising performance is [going in the direction] expected and it is too early to say what impact the Brexit vote will have post September," Crozier said.
"I don't think the result of the vote really changed anything so far.
"I think people are starting to realise that actually nothing much is going to happen soon and that this is going to be a two to five year process."
In the six-month period to June 30th, ITV's overall advertising sales were flat compared with the previous year at £838million.
The performance matched the first quarter and was helped by a boost to viewing from Euro 2016.
The main ITV channel was up 7% compared with last year.
ITV's total external revenues, including advertising, programme sales and online, were up 11% to £1.5bn.
Most of the growth was driven by ITV Studios, the programme-making division.
Statutory pre-tax profit was £309m, down £18m.
Nevertheless ITV raised its interim dividend by 26% to 2.4p per share.
Crozier said the broadcaster would continue to make more production acquisitions, particularly to bolster international drama sales.