01 July 2016
EU referendum creates "unprecedented" response for BBC Radio 5 Live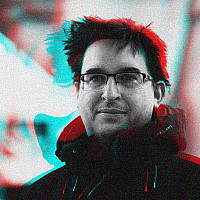 The referendum on Britain's membership of the European Union generated the biggest public reaction in BBC Radio 5 Live's history.
The station, based at MediaCityUK, cleared its schedules to cover the debate, with thousands of people getting in touch.
Last Wednesday, the station broadcast its longest ever phone-in, running between 8.15am and 4pm and taking 4,000 calls and texts.
Since the result was announced, digital content surged, with "5 live in short" getting 1m plays through the website and social media.
While Presenter, Nicky Campbell scooped fellow media as Labour leader, Jeremy Corbyn heard the Prime Minster announce his resignation during a live radio interview and gave his immediate reaction.
"This has been the biggest response to any news story in 5 live's history. Our phone lines have been jammed and we've been inundated with messages," said Jonathan Wall, controller of BBC Radio 5 live.
"From Lee, the postman in Middlesborough who voted leave because he felt the North East had been let down, to Mary in Portsmouth, a teacher who'd been arguing about her remain vote with her parents and is worried about the future for her young children."