06 July 2016
BBC North loses seat at top table after DG's changes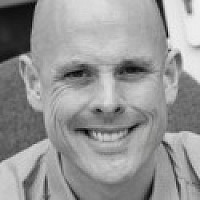 BBC North will no longer be recognised as a division in its own right and has lost its place on the Corporation's executive board under changes announced by director general Tony Hall.
Hall said the changes were intended to create "a simpler BBC with fewer layers and clear lines of accountability".
BBC North, which has more than 3,000 staff, will no longer be one of the eight major operational divisions of the Corporation, answerable directly to the Director General.
It will join other regions in being a sub division of BBC Nations and Regions, which is to have a new director.
Alice Webb, the director of BBC Children's, will continue to lead BBC North on a day-to-day basis, but will not have a place on the executive board and will report to the director of Nations and Regions.
BBC no longer has a king in the north (prev Peter Salmon, Helen Boaden) 'executive position representing BBC North will close'

— J Griffiths Plunkett (@johnplunkett149) July 6, 2016
Her predecessor, Peter Salmon, who led the move to Media City in 2011, held a place on the executive board and was regarded as one of the Corporation's biggest hitters.
The executive has been reduced from 16 to 11.
Webb previously reported into Helen Boaden, director of BBC England, the head of radio, who had added England (North) to her responsibilities.
Radio 5 live was in the North Division but now goes back into BBC radio, which Boaden leads.
Webb continues in her role as Director of Children's.
A BBC spokesman told Prolific North: "BBC North division has been a success – its accomplished what it set out to do –establishing a great creative centre in the North, and now it's time to look at new ways of organising ourselves.
"Alice Webb will still be Director of North and have responsibility for the north of England."