06 June 2016
Students from Teesside, Sheffield and Manchester win at RTS awards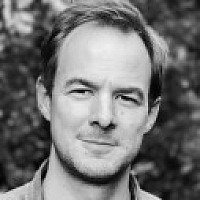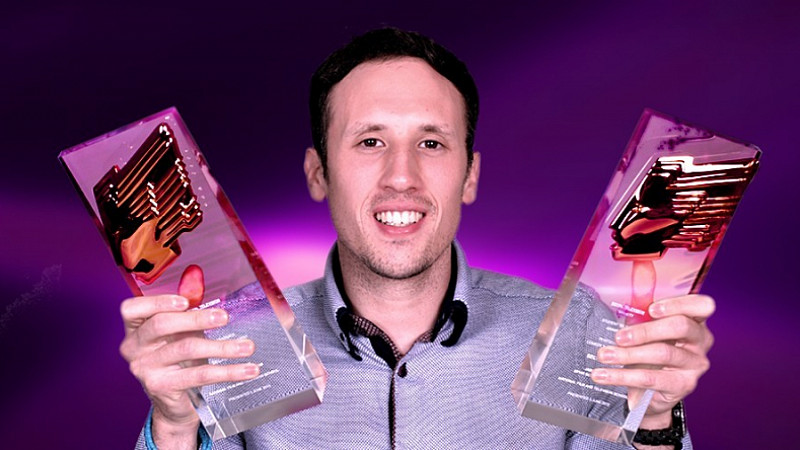 Students from Teesside, Sheffield and Manchester were among the winners at the RTS Student Television Awards 2016.
Chaired by Philip Edgar-Jones, director of Sky Arts, the undergraduate and postgraduate awards were judged in six categories – Animation, Comedy & Entertainment, Drama, Factual, News and Open. Additionally, awards were presented for camerawork, editing and sound.
The winners were announced at a ceremony, hosted by comedian Mark Dolan, at the BFI Southbank. The nominated films will be available to watch on Sky Arts On Demand later this year.
The winners:
UNDERGRADUATE
Undergraduate Animation
Dresslocked, Domareen Fox, Teesside University
"… successfully deals with the issue of body dysmorphia in a visually interesting and rewarding way."
Undergraduate Comedy & Entertainment
Valentines Park, Leah Revivo, Joseph Mills, Bradley Kiel and Oliver McMillan, University for the Creative Arts
"…truly charming… using real voices to tell a moving love story… the variety and pace, the lip-synching and the way disagreements in the dialogue were amusingly incorporated into the visuals."
Undergraduate Drama
Tehzeeb, Myriam Raja and Eloise Rudd, Arts University Bournemouth
"Strong writing, great performances, stunning visuals and lingering shots left you wanting more. A very strong film with a beautiful simplicity and a very evocative ending."
Undergraduate Factual
Eat, then Wait for the Night, Jing Zhao, Teesside University
"… an accomplished piece of filmmaking that stays with you… brilliant casting."
Undergraduate News
Sexabled, Kin Hang Lee, University of Sheffield
"A very moving and powerful film about an under-reported issue. With high production values, this film tackled a challenging subject in a sensitive and accomplished way."
Undergraduate Open
An Unfortunate End: The Boy & The Fairy, Jordanne Richards, University of South Wales
"A dark fairy tale, written with originality and enhanced through excellent production design."
UNDERGRADUATE CRAFT SKILLS
Camerawork
The Switch, Olly Philpott-Smith, Lauren Brown, Sam Okell and Faisal Muhammed, The Manchester Film School at The Manchester College
"With very good lighting and design, this ambitious and technically accomplished film used a succession of clever shots to set the mood. A great example of doing a lot with not very much."
Editing
Bluebarry, Tommy Vad Flaaten and Markus Vad Flaaten, Kingston University
"Great timing, fantastic pacing and consistent throughout. Timing in comedy is a very difficult skill to master but the editing in Bluebarry definitely showcased this skill."
Sound
Bluebarry, Tommy Vad Flaaten and Markus Vad Flaaten, Kingston University
"A very funny and playful soundtrack enhanced the film, which was brought to life by the humour displayed within the soundscape."
POSTGRADUATE
Postgraduate Animation
Mr Madila, Rory Waudby-Tolley, Royal College of Art
"… a confident, well executed piece that is both funny and feasible all at once. A very assured animation and rewarding use of sound and visuals."
Postgraduate Comedy & Entertainment
Monster Hunters, Brigitta Szaszfai and Jonathan Dakin, National Film and Television School
"… had the most potential to turn into a long-running TV hit… fresh, funny and supremely confident."
Postgraduate Drama
Group B, Nick Rowland, Alexandra Breede and Joe Murtagh, National Film and Television School
"A very well executed film with great performances… The filmmakers showed great energy and commitment to this truly gripping drama."
Postgraduate Factual
The Heart's Scar, Thuy Le and Tiago Espirito Santo, Bournemouth University
"… poetic style, sensitivity and an epic story… it's many compelling moments were held together with expertise."
Brits in Poland, Anna Senkara, Goldsmiths, University of London
"A very unusual take on the story… great range of voices and original reporting. A very punchy and enjoyable news piece that was professional, humane and a joy to watch."
Postgraduate Open
Crunchy, Simon Cartwright and Jacob Thomas, National Film and Television School
"An excellent collaboration between all departments to create a wry, clever piece. It gets across its message effectively through excellent attention to detail, strong visuals and well-conceived subversion of the setting, drawing in the viewers and then shocking them."
POSTGRADUATE CRAFT SKILLS
Camerawork
Fractured City, Sean Murray, Queen's University, Belfast
A very strong film with beautiful camera work. The boldness of some of the shots really helped the audience feel connected to the story and characters. The use of natural light also enhanced the atmosphere of the piece, with tremendous performances captured brilliantly."
Editing
Chasing Dad, Philip Wood, Goldsmiths, University of London
"The material was used exceptionally well to tell this incredibly powerful and personal story. The editing choices were bold and unconventional at times and only enhanced this excellent film."
Sound
Fulfilament, Rhiannon Evans, Joe Murtagh and Alexandra Breede, National Film and Television School
"The incredible detail of sound design and score involved to create the world and characters was wonderfully handled."