02 June 2016
Sir David Attenborough to speak at Sheffield Doc/Fest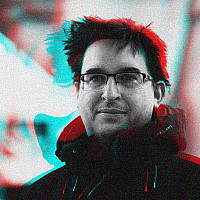 Sir David Attenborough will attend the Sheffield Doc/Fest for the first time this year.
The world-renowned naturalist and presenter will talk about his long career and the future of television and the media.
"The Festival is honoured to be welcoming Sir David to Sheffield. He is a giant of the documentary world, whose (natural history) adventures and films are epic, groundbreaking and a feast for the eyes and mind. Across the broadcasting world his contribution spanning 64 years continues to be extraordinary and an inspiration to new filmmakers around the world," said Liz McIntyre, Sheffield Doc/Fest CEO & festival director.
He will speak at The Crucible Theatre on 13th June and talk not only about his career in front of the camera, but his time as Controller of BBC Two and director of programmes across the BBC.
During his time at the corporation he oversaw the introduction of colour television in 1966 and 3 years later cleared the schedule for the moon landing.