09 June 2016
Dot To Dot wins new commissions from BBC Children's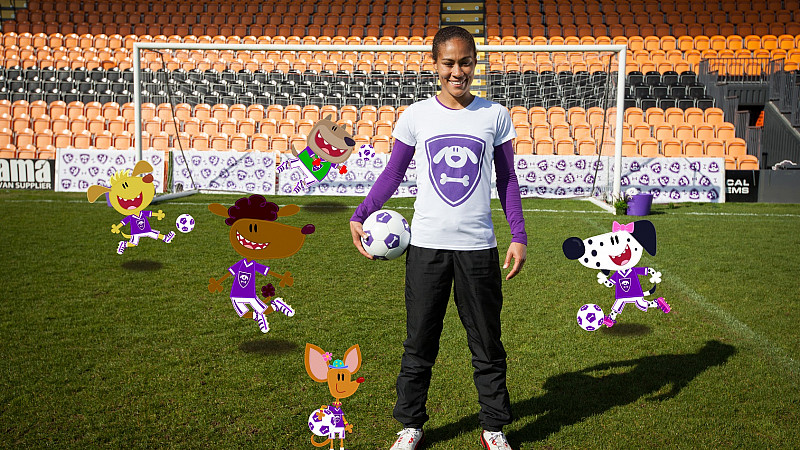 BBC Children's has ordered new series of Dot To Dot Productions' Footy Pups and Art Ninja.
The Wilmslow production company will make 30 x 15 minute episodes of Footy Pups. Narrated by John Motson and hosted by England footballer, Rachel Yankey OBE, it aims to teach children between 3 and 6, basic sports skills.
.
"Rachel is a brilliant coach and presenter and I know our audience will continue to love following the adventures of the Footy Pups while learning football skills at the same time."
Dot To Dot, will also produce a third series of Art Ninja for CBBC. The 10 x 30 minute series will be hosted by Ricky Martin, a real-life animator. Part art show, part sitcom, it was co-created by producer Jo Killingley and head of development Alan Robinson.
"We are delighted that Art Ninja is returning to CBBC. It's fast becoming an iconic brand with children and parents alike getting inspired, and discovering their inner creativity. We want to give all those Ninja apprentices more art to keep them busy and entertained, only this time bigger and better!" said Killingley.