21 June 2016
Dock10 extends contract with ITV Studios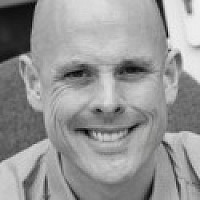 Dock10 has extended its contract with ITV Studios at MediaCityUK by a further three years.
The new deal also provides a national framework agreement for ITV Studios and its owned production companies to bring further shows to dock10.
Five core shows produced by ITV Studios at MediaCityUK are covered by the contract: Judge Rinder, Jeremy Kyle, Countdown, Emergency Room and University Challenge.
Dock10's original contract with ITV Studios was agreed at the start of 2013.
CEO Mark Senior said: "Dock10 has built an excellent relationship with ITV Studios over the last three years.
"We are delighted that we will continue to host the core high profile shows here and also hope to attract additional productions from ITV Studios teams around the country."
Sally Debonnaire, director of production at ITV Studios added: "Dock10 is an important part of our production at MediaCityUK and we're pleased to continue our relationship with them.
"As ITV Studios grows with further productions out of the north of England we hope to explore more ways of working together over the coming years."