06 June 2016
BBC denies Sun report about "ethnically diverse" One Show presenter search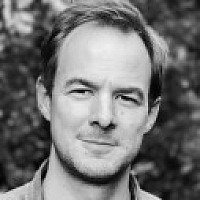 The BBC has refuted newspaper claims it stipulated that a new presenter for The One Show must be from an "ethnically diverse background".
The Sun today reported that a casting producer, working on behalf of the broadcaster, had issued an email stating that the BBC was looking for a new presenter who "must be from a minority background, male and older than 30".
Current One Show hosts Alex Jones and Matt Baker
It added that the job would "ideally" go to someone who had a regional accent, and that they were "eager to see people who may live in the North West".
But a BBC spokesperson told Prolific North that the casting call was for a freelance reporter and that it was simply trying to encourage "a wider pool of people".
She said: "This was not a job advert and we're not looking for a new host of the One Show. We use dozens of freelance reporters on the One Show each year and we are seeking to encourage a wider pool of people to consider making a contribution. All casting decisions are based on merit."