06 June 2016
Aardman directs a toad fight in driven's new ad for Vimto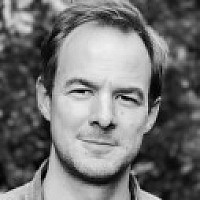 driven has created a new commercial for Vimto Soft Drinks to launch the brand's new Remix range.
Aimed at the teen market, the ad features the brand's "Vimtoad" character taking on a rival toad in a fruit fight.
Directed by Will Studd at Aardman, it features a battle over two mixes of fruit - grapes, raspberries and blackcurrants in original Vimto, and mangoes, pineapples and strawberries in Vimto Remix.
It finishes with the line "New Vimto Remix. Seriously Mixed Up Fruit", and is voiced by British YouTuber Joe Sugg.
Watch the ad here:
Chris Lear, creative partner of driven, said: "#TOADOFF is an original idea and a strong piece of branding in one go. Vimtoad and Mixtoad are the perfect solution to help the brand continue to outperform the soft drinks market."
The commercial is set to the recently released grime track "Do you really wanna do this" by Box Bottom, featuring Dubble A Stars and Nat Jay.
The campaign launches today and is running on VOD, YouTube, Snapchat, Instagram, Cinema, digital display and social, supported by geo targeted mobile and instore activity. Media is through MEC Manchester.