19 May 2016
Watch: Team GB gymnast shows off acrobatic morning routine in latest Kellogg's Olympics spot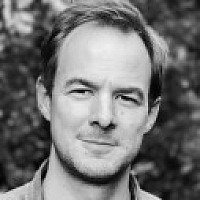 Team GB gymnast Louis Smith gets out of bed in acrobatic fashion in the latest instalment of Kellogg's Great Stars Olympic campaign.
The Manchester-based cereal manufacturer, which is an official Team GB Partner for the Rio 2016 Olympic Games, is encouraging viewers to share their morning routunes using the #GreatStarts hashtag.
And Smith, a silver medallist at London 2012, stars in a new 83-second advert in which he jumps out of bed, walks down the stairs on his hands and does the splits on the kitchen island.
The ad was created by Taylor Herring.
Watch it here:
Louise Thompson-Davies, PR manager at Kellogg's UK & ROI, said: "We are proud to be an official sponsor of Team GB at the Rio 2016 Olympic Games this summer and who better than our ambassador Louis Smith to demonstrate his extraordinary morning routine?
"Louis has been sharing his tips on how to get a great start to your day and we're delighted that he's given Kellogg's a fascinating insight into how he starts his day."