04 May 2016
Telecoms giant Ericsson to open "world-class" broadcast facility at MediaCityUK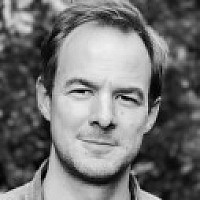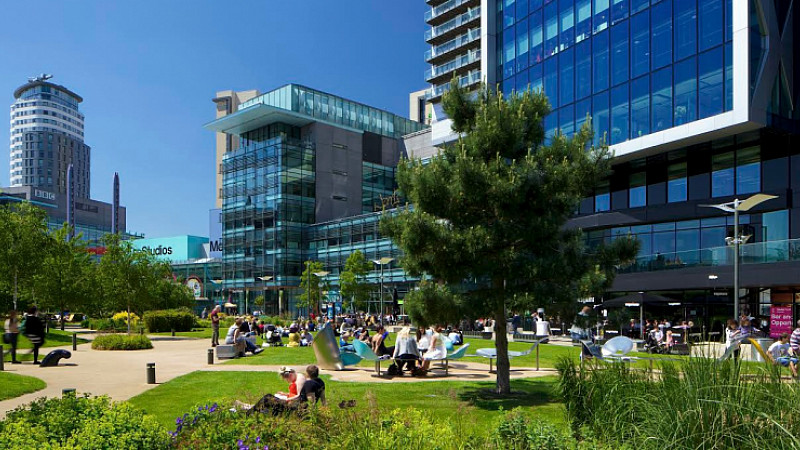 Ericsson, the Stockholm-headquartered telecoms giant, has delivered a further shot in the arm for MediaCityUK by announcing plans to establish a new broadcast and media services facility.
The plans for a new "world-class", 16,000 sq ft facility, to be ready early next year, will include three playout suites, continuity and quality control areas, media management areas, master control facilities and a network operations center.
Around 25 people will be employed by Nasdaq-listed Ericsson at MediaCityUK, with around 10 London-based staff relocating to Salford.
Ericsson broadcast facilities in Chiswick Park, London
Thorsten Sauer, head of broadcast and media services, Ericsson, said: "Every day people across the UK watch television programs prepared, managed and broadcast by Ericsson. TV and media remains a key priority for Ericsson and an important part of our ongoing growth strategy and this move really underlines our ongoing commitment to the industry and the UK.
"Our broadcast and media hubs in London and Salford will provide our clients with world-class facilities, ultimate resilience and leading edge technology both now and in the future, all delivered by our talented teams."
Stephen Wild, managing director, MediaCityUK, added: "We are delighted that Ericsson has chosen MediaCityUK as the base for its new northern media services facility. This move further confirms MediaCityUK's status as a location for critical broadcast operations and will enable Ericsson to take advantage of the resilient power and connectivity infrastructure designed into the campus."
Every year, Ericsson Broadcast and Media Services distributes more than 2.7 million hours of programming in more than 90 languages for more than 500 TV channels worldwide.
It works with broadcasters, platforms and content producers including BBC, Channel 4, BT Sport, ITV, FOX, DreamWorks, Disney and Canal+. Net sales for Ericsson globally in 2015 were $29.4 billion.
The news further bolsters MediaCityUK's growing reputation as a leading broadcast hub in the UK and Europe.
The BBC now has over 3,000 staff based in Salford with departments including Radio 5 live, Sport, Learning, Future Media and Breakfast. ITV, dock10 and SIS LIVE also have a significant presence.
Mark Senior, chief executive of dock10, welcomed Ericsson's arrival and said it "further demonstrates the importance of MediaCityUK as a major content hub".
He added: "In our role as operator of the MediaCityUK Communications network dock10 are assisting with the provision of connectivity required by Ericsson for this new facility. We have two dozen connectivity service providers already 'present' at MediaCityUK and a diverse fibre optic network interconnecting every building on campus – this makes MediaCityUK one of the best connected destinations in Europe.
"Ericsson's operation here means that activity at every stage of the broadcast chain will now take place at MediaCityUK – from origination to playout."