06 May 2016
Slow TV as BBC Four takes a two hour coach trip through Yorkshire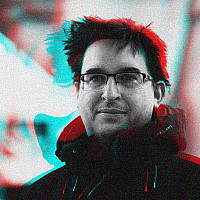 There's been a canal trip, a sleigh ride and now BBC Four has commissioned a two hour bus journey through the Yorkshire Dales.
The slow television phenomenon will see the Northern Dalesman bus, take a winding 40 mile journey from Richmond to Ingleton in real time.
Fixed cameras will film the road ahead, the passing scenery and occasional chatter of the passengers.
"I'm delighted that Slow television has struck such a chord with BBC Four viewers. This programme promises to be another very special treat; an opportunity to sit back and appreciate the sights and sounds of the beautiful Yorkshire Dales in a rich and absorbing antidote to the frenetic pace of modern life," said Cassian Harrison, channel editor, BBC Four, who commissioned the documentary.
Captions will be integrated into the landscape to give details about the environment, which include the Ribbleshead viaduct, ancient mining villages and open heathland.
All Aboard! The Country Bus is being made by The Garden, which was being All Aboard! The Sleigh Ride and All Aboard! The Canal Trip.
It will be produced and directed by Sam Wildman and executive produced by Lucy Bowden and Magnus Temple.