25 May 2016
Retune your digital radios now, Manchester listeners told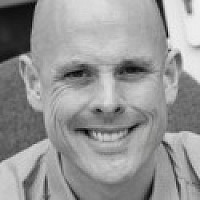 Listeners in Manchester have been urged to retune their digital radios today (25th May) to ensure a clean-feed following major works.
The digital radio retune and expansion took place at 6am.
Two new transmitters have been switched on, bringing the area's 11 local stations to 400,000 more listeners for the first time.
One is at Littleborough, expanding local DAB coverage to listeners in the Rochdale area, and a second in Saddleworth, expanding coverage for listeners in Oldham and the east of Manchester.
The new digital transmitters were built by Arqiva and are part of an industry and Government programme of work expanding the coverage of DAB digital radio.
Essential maintenance was also carried out to boost and change the frequency of digital radio transmitters in the Manchester area, including an increase in power at the major Winter Hill transmitter.
Retuning will enable listeners to receive local radio stations on DAB for the first time. Retuning a DAB digital radio is a simple process - listeners simply press the auto tune or auto scan button or go into the menu and press auto tune.
The boosting and expansion of the digital radio signal will expand local DAB coverage to 95% of Manchester area households and bring local DAB digital radio to over 400,000 listeners in the northern and eastern part of the area.
Ed Vaizey, Minister for Culture and the Digital Economy, said: "The digital radio retune in Manchester is great news for both listeners and Manchester's local radio stations.
"Government is committed to rolling out DAB digital radio, bringing listeners around the UK greater access, better coverage and an even wider variety of content."
Government, BBC and commercial radio have agreed plans to build a further 182 local DAB transmitters to extend local DAB coverage to more than 90% of the population.
This will bring eight million listeners across the UK into coverage.