24 May 2016
MediaCityUK to be Team GB FanZone for Rio Olympics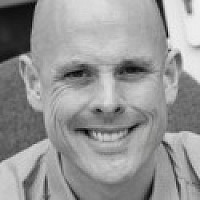 MediaCityUK has been confirmed as an Official Team GB FanZone for the Rio Olympics.
It will host live coverage of the Games on the large screen in the piazza.
Entry will be free and there will also be the opportunity to learn about how to participate in some of the Olympic sports on show in Brazil.
The MediaCityUK FanZone will show live coverage of the Games at selected times between Friday 5th August and Sunday 21st August.
Stephen Wild, managing director of MediaCityUK, said: "We are delighted to be hosting the Official Team GB FanZone.
"The piazza and the screen create an ideal location for enjoying the Games, with a great atmosphere, and plenty of great places to enjoy a drink and a bite to eat with family and friends.
"We are very much looking forward to welcoming everyone to MediaCityUK this August to cheer on Team GB."
The project is a partnership between Team GB and the host venues and is funded through support from official Team GB partners Aldi, Muller and The National Lottery.