05 May 2016
Liverpool doubles as New York for Florence Foster Jenkins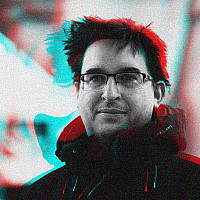 Stephen Frears' new film Florence Foster Jenkins has used Liverpool as the backdrop for 1940s New York.
A total of 250 cast, crew and extras filmed in the Water Street area for 5 days last summer.
The film is released tomorrow in the UK and stars Meryl Streep and Hugh Grant.
"One of the biggest challenges we faced making Florence Foster Jenkins in the UK was always going to be how to find 1940s New York," explained producer, Tracey Seaward.
"The elegance and grandeur of Liverpool (with a little assistance from VFX) made it easy. Liverpool provided us with New York exteriors and made it possible for us to shoot the movie in the UK.  Thank you Liverpool!"
Filming in Liverpool last year was up 20% year-on-year, with 230 productions filmed in the city. This led to 998 filming days and brought £11.5m into the local economy.
"It's always great news when we get it confirmed that a major film is coming to the city, but there was definitely an extra buzz around this city as news got out that Meryl Streep and Huge Grant were the star names!" added Liverpool's Film Office manager, Lynn Saunders.
"Liverpool is certainly no stranger to hosting big films and big stars and it's not only a wonderful boost for the local economy, but it also engenders a sense of pride in the people who live here that there is a real desire for these blockbusters to be filmed here."