13 May 2016
Hurricane Films starts filming A Prayer Before Dawn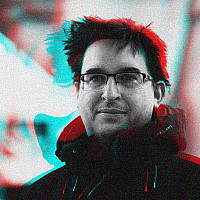 Hurricane Films in Liverpool has started principal photography on its new film, starring Joe Cole (Peaky Blinders, Green Room).
A Prayer Before Dawn is set in Thailand, with Cole playing Billy Moore, a Liverpool boxer, incarcerated in the notorious prison, the "Bangkok Hilton."
It's based on a true story, which literally arrived on Hurricane's doorstep:
"Ever since Billy Moore first turned up unannounced at our office with his incredible and inspiring story, three years ago, we knew we had to get this film made," explained Hurricane's Roy Boulter.
"In Jean-Stéphane (Sauvaire), we have a director who has given everything to get the film made. Joe Cole is one of the country's most promising rising stars and we are fully confident that he will do Billy's story justice.  We are extremely excited by the film and are looking forward to being on set, seeing the film come to life."
Meridian Entertainment, through its production deal with Symbolic Exchange, has boarded finance on the film, which will be produced by Hurricane, alongside Senorita Films and Indochina Productions.
James Schamus (Brokeback Mountain) is the executive producer alongside Hanway's Thorsten Schmuacher, and Meridian's Jennifer Dong and Woody Mu.
The screenwriters are Jonathan Hirschbein and Nick Saltrese.