25 May 2016
Guardian lobbied Government to 'clip wings of BBC', claims Minister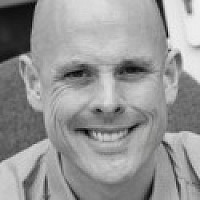 Government minister Ed Vaizey claims The Guardian is the only media organisation to have lobbied him to "clip the wings of the BBC".
Vaizey, speaking in a Commons debate about defending public services, insisted News UK owner Rupert Murdoch had made no such approaches.
The Minister of State for Culture and the Digital Economy said he was responding to claims that "we were somehow shaping our approach to the BBC at the behest of Rupert Murdoch".
He added: "I tell you this, Mr Speaker, with utter sincerity and truthfulness, that the only organisation that has ever lobbied me to clip the wings of the BBC is The Guardian.
"It is a left-wing newspaper and website that has been going through some interesting changes recently in terms of its chief executive and the chairman of its trust.
Ed Vaizey: The Guardian 'comes to me regularly' about the BBC
"It comes to me regularly—quite legitimately, I have to say—to say that it is trying to make a living, as it were, digitally in the digital world.
"It has been opening websites. It opened an office in Australia and came to complain about the presence of the BBC in Australia taking talent from The Guardian in Australia and paying too much.
"It also lobbied me about the presence of the BBC in the US, where The Guardian also wants to have a presence."
Earlier this month, John Whittingdale, minister for culture, media and sport, published a white paper that laid out plans for reform of the corporation.
The Guardian has been a vocal supporter of the BBC and questioned the Government's motives for reform of the organisation.
Vaizey added: "The serious point is that we have to be aware not just of the fantastic virtues of the BBC, but that it is seen by other media groups, such as The Guardian, as a competitor.
"We have carried out much-needed reform of the BBC. We have put its regulation on a proper footing—it will be regulated by Ofcom, with a unitary board.
"We have emphasised, in deference to The Guardian, the importance of the BBC being distinctive.
"We have strengthened its independence by ensuring that it can appoint half the members of the unitary board, and we have put in place a mid-term review so that the BBC can keep pace with technological change.
"That is only right and proper."