19 May 2016
Crikey! CBBC commissions second series of Danger Mouse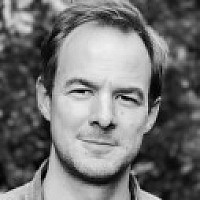 CBBC has commissioned a second series of Danger Mouse, with voiceover stars including Alexander Armstrong, Stephen Fry and Kevin Eldon all returning.
The eye-patched hero of 1980s children's TV, created by Cosgrove Hall, was revived last year for a 52-episode news series that won 2.4million ratings, making it one of the most popular shows on the channel.
The new series has been commissioned by controller of CBBC, Cheryl Taylor, and is co-produced by CBBC and FremantleMedia Kids and Family.
It's animated by Boulder Media with Robert Cullen (The Amazing World of Gumball, Fosters Home For Imaginary Friends) directing and Peter Lewis producing. Ben Ward (Horrible Histories, Tracy Beaker) leads the writing team with Sarah Muller executive producer for CBBC, and Bob Higgins and Chapman Maddox executive producers for FMK.
Armstrong and Eldon return as Danger Mouse and Penfold respectively, with the series also featuring Fry, Dave Lamb, Morwenna Banks, and Shauna Macdonald.
Cheryl Taylor, controller of CBBC, said: "Crikey Chief - we are over the moon that our first series of Danger Mouse has been such a huge hit with parents and CBBC viewers alike. The high-octane adventures of the mighty Mouse and his trusted pal Penfold are destined to be appointment to view TV for years to come."
Armstrong added: "I have had enormous fun playing Danger Mouse, whose style, bravery and wit I greatly admire. I am almost unbearably excited about what new magnificent missions and terrifying situations the writing team will come up with for Danger Mouse and Penfold in series two!"