23 May 2016
Channel 4 returns to Chester for The Secret Life of the Zoo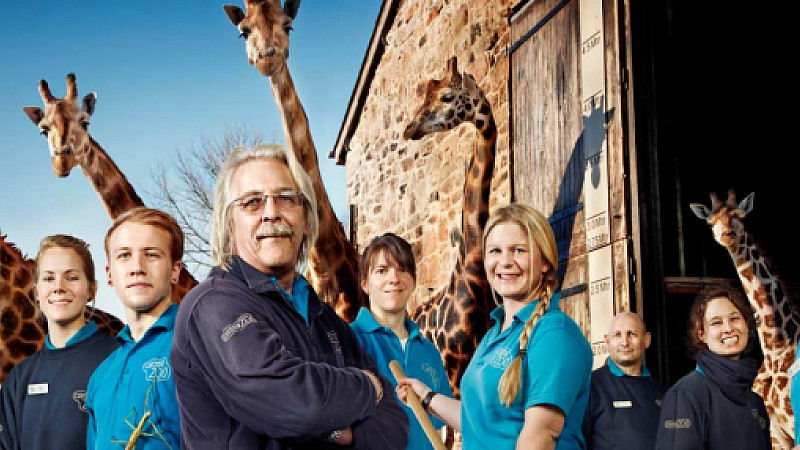 Channel 4 has ordered a second series of The Secret Life of The Zoo at Chester Zoo.
The new series will again be produced by Blast Films, using micro-rig technology to capture the relationship between the animals and their keepers.
"From lions receiving help to conceive to zebra births to rare black rhinos mating, there are lots of new animal stories to tell and amazingly dedicated keepers to meet," said Alistair Pegg, Blast! Films' head of factual.
"The new series will take viewers inside a hidden world, using groundbreaking filming techniques to capture animal behaviour and relationships as never before, while allowing keepers to share their insights into the reality of caring for some of the world's most endangered species."
The first outing averaged 2.7m viewers for each episode and this latest one, will feature the mating of rare spectacled bears to observing the night-time behaviour of elephants.
"In series one it was thrilling to see the births of a Rothschild's giraffe and an Asian elephant calf in such intimate detail. Importantly though, it helped us to drum up some newfound appreciation for lesser known, critically endangered species such as mountain chicken frogs and Philippine cockatoos - and the work we are doing to try and conserve them," explained Chester Zoo's director general Dr Mark Pilgrim.
"Modern, forward-thinking zoos can play a significant role in wildlife conservation and we're pleased that, by taking viewers behind-the-scenes with us, we've helped to change a few perceptions. In series two we plan to delve even deeper. We care for more than 20,000 animals - from the weird to the wonderful – so there are plenty more remarkable species for viewers to get to know."