04 April 2016
Martin Kelner joins Radio Yorkshire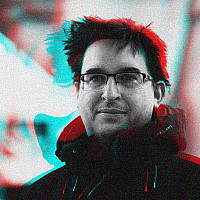 Martin Kelner, who claims he was "defenestrated" from his long-running show on BBC Radio Leeds, is returning to the airwaves.
Kelner has signed up for 2 shows with Radio Yorkshire. The Martin Kelner Takeover will feature music, comedy and chat.
"I'm delighted to be back on the radio. Having been given free rein over playlist and speech content, I can't wait to treat listeners to the ever-popular mix of psycho-garage punkabilly music & news features from outlying areas of Yorkshire like Bishop's Stortford and Guatemala," he said.
The first of the 3-hour shows will air on 14th April between 7pm and 10pm and the second will be in May.
"This is a new direction for us. It's a show format we've wanted to try for a while and now we've found the perfect person to kick it off. Martin is one of the finest, funniest voices in the country and we are delighted to have him on Radio Yorkshire," added director of broadcasting Sam Brydges.
Radio Yorkshire is broadcast on DAB in Yorkshire, online or via the Tune in Radio App.