19 April 2016
Mad on TV and Bark&Bite plunge into Boux Avenue campaign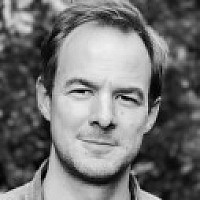 Mad on TV has returned to Bark&Bite Manchester to post-produce its new TV and social media campaign for high street retailer Boux Avenue.
The spring/summer campaign, which launched nationwide during ITV's This Morning yesterday, follows two previous campaigns and includes three films to showcase the coming season's lingerie and swimwear collections.
The shoot took place in Cape Town with Mad on TV's Julian Kronfli directing and Paul Lilley as director of photography and was shot 4K on the Sony F55.
Two of the ads involved underwater sequences filmed by South African underwater cameraman, and they recruited South African synchronised swimming duet Emma Manners and Laura Strugnell, with squad mate Pippa Manners, to perform sub-aqua acrobatic routines.
The edit, grade and audio were handled at Bark&Bite's Manchester post-production studio whilst the VFX team were challenged with creating seamless compositions, digital makeup and matte painting with the live footage.
Watch one of the films here:
Facility manager, Alex Butcher, said: "It's always so much fun working on Boux Avenue, not only is it beautifully shot, but we get to collaborate creatively with Julian and his team and flex our skills, good visual effects should be invisible.
"Over the past three Boux campaigns, we've written in the clouds, imploded statues and created a whimsical Alice in Wonderland adventure, all in a day's work when it comes to Boux Avenue and Mad on TV."
Mad on TV is the production wing of Manchester-based Add on TV. Director Julian Kronfli said: "Of all the lovely ads we've worked on for Boux Avenue, this recent sub-aquatic one is my favourite. It seems obvious to show off bikinis with underwater shots but it's rarely done. Once again, Bark&Bite did a splendid job bringing everything together seamlessly."