16 March 2016
Viewers will have to wait for Happy Valley series three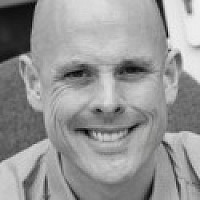 Happy Valley creator Sally Wainwright says there is likely to be a third series of the hit show - but viewers will have to wait for it.
Series Two ended on Tuesday night to great acclaim and Wainwright, who is behind some of TV's biggest hits, including Last Tango in Halifax, suggested we have not seen the last of Catherine Cawood, played by Sarah Lancashire.
However, she added that her volume of work meant it could take a while for Cawood and co to return to our screens.
"What we've decided is that because I'm so busy with other projects at the moment, I haven't got time to sit down and come up with the stories," she told BBC Breakfast.
"What I'd hate to do is do a third series and people say it wasn't as good so I want time to go away and really come up with stories that I think are going to make a third series."
Presenter Louise Minchin asked: "So there might be one but there might be a wait?" Wainwright replied: "I think that's probably a good way to sum it up, yes."
Both series of Happy Valley have been critical and popular successes.
There were complaints about the sound quality of series two - which Wainwright admitted had surprised her.
"I think we were all mystified by it because we were in post production here until very recently and when it leaves the dub, the episode is technically perfect," she said.
"As the series transmission went on, we became more and more conscious of being in the dub listening really carefully, trying to be objective about it.
"We brought a very ordinary telly in to listen to it on that. I do find it bemusing for every person who said 'I can't hear it', there were many people saying 'I can hear it'."
Happy Valley is set in the Calder Valley in West Yorkshire and was made by Salford-based Red Production Company for the BBC.
Post production was done by Dock 10 at MediaCity.