02 March 2016
The Space Project gets £14 million investment for phase two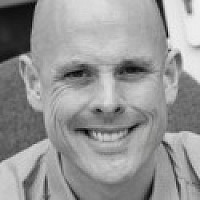 Manchester City Council has approved a £14 million investment to enable expansion of The Space Project in east Manchester to go ahead.
Subject to planning, this will see the production hub double in size by 2017.
Proposals will include the construction of nearly 90,000 square feet of new buildings for production and support activities.
There will also be a 30,000 square foot stage, new offices, green rooms, set construction workshops and a further 40,000 square feet of business units.
The expansion of The Space Project will satisfy the national demand for TV and film production stages, as well as support space.
It is hoped this will allow Manchester to further develop its already prominent position in UK media production.
Susan Woodward, Founder of The Space Project, said: "Demand for production space is growing rapidly.
"Building phase two will help satisfy current and future demand and develop local job opportunities and drive further growth in the sector."
Sir Richard Leese, leader of Manchester City Council said: "The delivery of this next phase will ensure that Manchester and The Space Project stay ahead of the curve against competing facilities.
"This will help create a further 275 jobs and boost the local economy by nearly £10 million a year."
The adjacent site – the Armstrong Mill complex - was bought by the City Council in 2014 and demolition is due to be completed this month.
The site will then be incorporated within the boundary of The Space Project, which covers 17 acres, creating a secure complex for production.
The Space Project opened in October 2014 and was funded from the European Regional Development Fund, the Homes & Communities Agency and Manchester City Council.
In its first year it has attracted major UK producers, with clients including BBC, Sky, Channel 4, Sony Big Talk and Tiger Aspect.
The first year saw supported approximately 250 jobs with an associated benefit to the local economy of £9 million.
The production stages have accommodated some of TV's most popular dramas and comedies, including Cradle to Grave, Boy Meets Girl and Mount Pleasant.
The Space Project has also become the new home of the BBC's Dragons' Den series.
Manchester-based PRP architects, who designed The Sharp Project and The Space Project, have been appointed architects for the new scheme.