10 March 2016
Screen Yorkshire to invest £2.5 million in content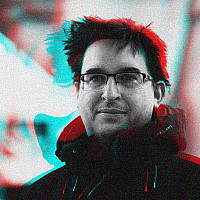 Screen Yorkshire has announced that it will invest £2.5m in content this year, across film, television, games and digital.
Applications are invited for up to £500k, for projects due to go into production in the next 12-18 months.
"We are really excited to be making this announcement about our plans for 2016. It's a great time to be based in Yorkshire and the north of England and the announcement is a reflection of our ambition to grow production and the industry even further," said Sally Joynson, chief executive at Screen Yorkshire.
"The YCF [Yorkshire Content Fund] has demonstrated its credentials as a major investment resource for film and TV production in the UK and a significant driver of activity for the Yorkshire and Humber region. We are very optimistic about the prospects for the forthcoming year."
The organisation has had one of its most successful years since it left the national agency network in 2011. The Yorkshire Content Fund has made more than 35 investments since 2012, including Dad's Army, which grossed in excess of £8m in the UK and Ireland.
[Pictured: '71, the first film to receive funding through the Yorkshire Content Fund]