22 March 2016
BBC leads tributes to former in-house entertainment head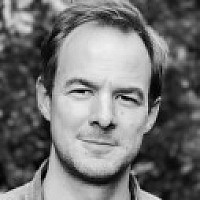 Former BBC in-house entertainment head Jon Beazley has died after a short illness.
Broadcast reports that Beazley, who first joined the entertainment department as a researcher at BBC Manchester in 1986, passed away on Saturday night.
Jon Beazley
He was controller of entertainment in BBC Vision's production department between 2006 and 2010.
Over a long career he also worked on Noel's House Party, The Generation Game, Mastermind, Dragon's Den, Top Gear and Strictly Come Dancing.
BBC acting director of television Mark Linsey and Mark Freeland, in-house's controller of fiction and entertainment, announced Beazley's death to staff yesterday.
"Jon's vast experience in TV reads like a guide to great entertainment," they said.
"He was the full package, having been an AP, producer, EP, controller of commissioning, controller of production. If by chance you'd missed his understated wisdom, you'd never have known this amazing track record, because Jon was an unfailingly modest and thoroughly decent, lovely person."