11 February 2016
Salford's CBBC Productions announces new commissions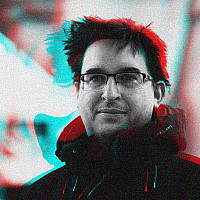 CBBC Productions at MediaCityUK, has announced a host of new commissions for 2016.
New programmes include Rank The Prank, a 13x 22minute series where two prank loving kids team up with a Hollywood special effects expert to perform hidden camera tricks on the general public.
The one who pulls of the highest ranking prank will get to stage the "ultimate, mind-blowing hoax" on family of friends.
It's been commissioned for CBBC by Controller Cheryl Taylor and it will also be broadcast by BBC Canada. The in-house team was led by Ben Armstrong, and the executive producer for CBBC is Sid Cole.
CBBC Productions has also secured a commission for a new television adaptation of Jill Murphy's The Worst Witch. The 13 x 30 minute series will be co-produced by ZDF and distributed by ZDFE. Marcus Wilson is the executive producer, while Lucy Martin produces and Emma Reeves is the lead writer on the adaptation.
CBBC last teamed up with ZDF for the Wolfblood franchise - the fourth series of this will air in the spring.
"Our viewers love the idea of sophisticated and funny pranks, so we're really delighted to be adding Rank The Prank to our slate of quality CBBC shows. We're equally delighted to bring the magical Worst Witch to our screens - fans of the popular books will be delighted to see Mildred's adventures at Miss Cackle's Academy brought to life on CBBC," said Cheryl Taylor.
Other new commissions include a second series of Class Dismissed, which is filmed at a real school in Stockport; while Absolute Genius returns for a 5th series.
24x 30 minute episodes of drama, The Dumping Ground have also been ordered, as has a third series of Dame Jacqueline Wilson's Hetty Feather.
"I think these commissions are a wonderful testament to the specialist creative talents of the in-house teams here at CBBC - from development to production and across all of the platforms on which our curious, discerning young audience are consuming content. We're thrilled at the prospect of telling all of these amazing stories across all of our genres over the next 12 months - from the emotional to the hard-hitting," added head of CBBC Productions, Helen Bullough.