11 February 2016
North West Pinewood owners consider sale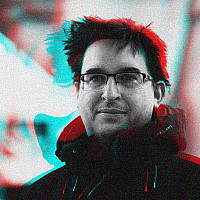 The owners of Pinewood have launched a strategic review of its "overall capital base and structure" which includes the option of a sale.
In a trading update the company said that its financial performance was ahead of expectations and that the 300,000sq ft expansion was on schedule and within budget.
However, chief executive, Ivan Dunleavy added that the board believed that it needs to "evaluate alternative opportunities to maximise value for the company's shareholders and build on Pinewood's successes to date."
"We believe Pinewood has the potential to build on the strong performance of the last few years to grow further both in the UK and internationally. The Board is now looking to identify the best ways to create the appropriate capital structure to allow the Company to realise its goals in the best interests of shareholders," he stated.
The statement continued that the shareholder register remained "tightly held" which "stifled" liquidity in the shares and "prevented the company from achieving its aim of obtaining a main market listing."
Rothschild has been appointed to work on the strategic review.
Manchester's Peel Group holds 39.09% of the company, it sold 19% of its shares in April last year. The Isle of Man treasury owns 4.99%. In 2011, Peel had hoped to take full control of the Group and delist it from the stock exchange, but North West jeweller Warren James thwarted those plans, taking a 15% stake, which it has since increased to 25.88%.