25 February 2016
Dame Janet Smith report into Savile abuse to be published today as Blackburn "sacked"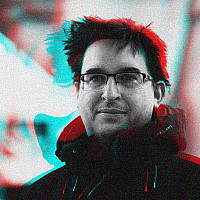 A review into abuse at the BBC is due to be published later this morning.
Dame Janet Smith will report her findings into how Jimmy Savile was able to carry out decades of abuse at the corporation.
The investigation heard evidence from more than 700 people, including BBC managers who confronted the presenter over claims he took teenagers home from Top of the Pops.
Former High Court judge, Dame Janet, was employed to run an independent review into the BBC's culture and practices during the years that Savile worked there.
However, DJ, Tony Blackburn, has already spoken out, claiming he was sacked by the BBC over his evidence to the enquiry.
He said last night that he was pursuing legal action, claiming he's been made a "scapegoat". The veteran presenter has claimed that "all relationships" with the corporation had been "terminated with immediate effect" this week.
This, he believes, is because his evidence contradicted the BBC's version of events.
"Sadly what is happening to me now seems to be entirely in keeping with the past BBC culture of whitewash and cover-up," he said in a statement that he related through Twitter.
"Naturally, I am now left with no choice but to take legal action against the BBC. They have taken away a career I love and I will not allow them to destroy my reputation."

The BBC isn't commenting on the report until it goes public later today.