02 February 2016
Concerns raised as National Media Museum "refocuses"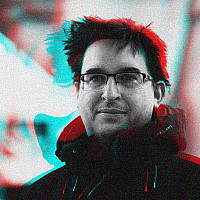 The National Media Museum in Bradford is sending 400,000 objects from its photography collection to the V&A in London.
It comes following a decision to have a "new focus" at the Bradford museum, on STEM (Science, Technology, Engineering and Maths). This is signalled by a £1.5m light and sound gallery, which will open in March 2017.
Labour MP, Imran Hussein told The Guardian that the move smacked of "absolute metropolitanism" and "real blow to Bradford."
The Royal Photographic Society has also expressed concerns about the "absence of a single institution with the curatorial expertise to collect and interpret all aspects of photography beyond its art."
In a statement, the organisation said that it feared the move "will lead to a selective and narrow appreciation of photography that existed before the formation of the National Media Museum in 1983 when the V&A and Science Museum worked independently."
The National Media Museum is one of 4 museums that make up Science Media Group (SMG)
"The next 12 months will see the culmination of our shift in focus and the opening of a world-leading new interactive gallery – the result of several years' work since I became Director. Our new mission will concentrate on inspiring future generations of scientists and engineers in the fields of light and sound, as well as demonstrating the cultural impact of these subjects," said Jo Quinton-Tulloch, director of the National Media Museum.
"We retain millions of objects in our photography, cinematography and television collections which will help us make these scientific principles tangible and exciting, including hundreds that also have a special significance to Bradford and the region."
In 2013, Quinton-Tulloch presented to the culture minister a five year plan to awaken the "sleeping giant" of the National Media Museum. That came as SMG suggested that it would be difficult to keep the museum open, due to budget cuts. It has since received around £2.5m from the DCMS and the local council.
"The National Media Museum is shifting its strategic focus to explore the science, technology and culture of light and sound. This re-imagining of the Museum is allowing the Museum to do even more to inspire the next generation of scientists and engineers and to do far more to harness the benefits of being part of the Science Museum Group," explained Science Museum group director, Ian Blatchford.