25 February 2016
BBC missed opportunities to stop Savile and Hall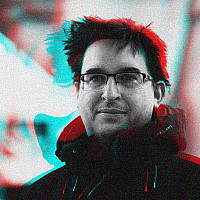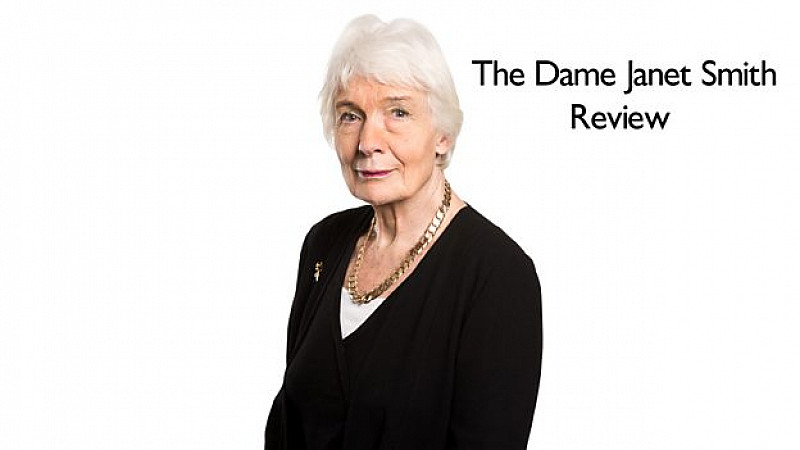 "Serious failings" at the BBC meant that Jimmy Savile and Stuart Hall could continue to work within the corporation.
That's the finding of Dame Janet Smith's report, which stopped short of laying blame at specific individuals.
However, it does state that BBC staff did know of complaints against Savile, but were too frightened to tell senior management. That "culture of fear" still exists.
Dame Janet Smith said:
"The BBC staff felt, and were sometimes told, that it was not in their best interests to pursue a complaint. Loyalty to and pride in a programme could hinder the sharing of concerns - there was a reluctance to rock the boat."
The investigation, led by the former High Court judge, was set up in 2012, to look at the BBC's culture and practices during 1964 to 2007 - the years it employed Savile.
It found during 1959 and 2006, 72 people were assaulted - 57 women or girls and 15 boys. 8 people were raped and there was one instance of an attempted rape. The youngest victim was 8. The majority of the cases took place in the 70s.
A separate report looked into Stuart Hall's conduct while he was employed at the BBC. Led by Dame Linda Dobbs, it said that 21 people were attacked between the 60s and 90s. There were 10 complaints by people aged 16-19; 6 from those aged 13-15; and 2 from people aged 12 and under.
It said that BBC management knew of the "inappropriate sexual conduct" of Stuart Hall at its Manchester offices and that it was widely known of Hall's "nieces" who were invited to the studios for "elocution lessons."
The BBC Trust's chairman, Rona Fairhead admitted that the BBC had "failed" the victims:
"No-one reading the reports can be in any doubt that the BBC failed them. It turned a blind eye, where it should have shone a light and it did not protect those who put their trust in it."
Dame Janet has recommended that the BBC should respond to the report within 6 months and should explain its current rules, policies and procedures. She added that it should commission an independent audit of the operation of these and set out a timeframe to implement and make them public.
"I consider that the BBC ought to undergo a period of self-examination in respect of a number of other issues. These are matters to which I have drawn attention which I think have contributed to the BBC's failure to detect Savile and Hall but which I cannot say must be changed in any particular ways. These matters must be carefully considered at a high level," she added.
"These issues are, first, the lack of cohesion within the BBC. I have described the poor lateral communications between parts of the BBC, the sense of superiority of one part over another and the existence of competing fiefdoms. I acknowledge that competition may stimulate artistic excellence but my impression is that, at the levels I heard of, it is counterproductive.
"Greg Dyke recognised these problems and tried to tackle them under his "One BBC" project. The evidence I heard was that, after he left in 2004, the project was abandoned. I think that it or something like it should be reconsidered. My own view is that there should be commitment, at the highest level, to the principle that, subject to the needs of journalistic independence, different departments should work together and share information."
She continued to recommend that the "hierarchical nature of management structure" should be reexamined.
"I think that the aim must be a culture in which management is respected but not feared. I was particularly disturbed by the evidence heard by both the Respect at Work Review and me about the extent to which staff were and still are afraid to raise complaints or concerns for fear of losing their jobs or the opportunity for promotion or, for freelancers, the fear of not being used again. The commitment of managers to these principles should be tested through appraisal and feedback processes."
Finally, she said that the BBC should examine its attitudes towards "the Talent".
"I have reported that the BBC appeared, at least in the past, to be tolerant of inappropriate conduct by the stars because they were more valuable to the BBC than the BBC's own values. The BBC should leave members of the Talent in no doubt as to the standards of behaviour expected of them. I was also concerned that the attitude of some managers appeared to be that they would turn a blind eye to inappropriate conduct unless there was adverse comment in the press or from the public. I think that the BBC ought always to make its own mind up about what it should do in the light of its own values."
In conclusion she asked whether it was possible that a predatory child abuser could be lurking in the BBC event today.
"My answer is that I do not think there is any organisation that can be completely confident that it does not harbour a child abuser. It must be recognised that child sex abusers can be highly intelligent, articulate and charismatic but manipulative people.
"Stuart Hall is an example. Savile too was intelligent, charismatic and extremely manipulative, even if not always very articulate. Any organisation could be duped by such an individual. There is an additional factor for an organisation which employs celebrities, such as the BBC. The power of celebrity and the trust we accord it, which show no real sign of diminishing in our society, make detection of a celebrity abuser even more difficult. Until a complaint is made, such people are likely to enjoy the confidence and approval of all those around them."