11 January 2016
Your Move appoints new venture SKINNY after competitive pitch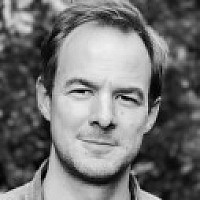 Your Move has appointed MediaCityUK agency SKINNY following a competitive pitch against TBWA Manchester and Home.
SKINNY will lead an awareness campaign that aims to highlight Your Move's scale and capabilities in the estate agency marketplace.
The advert launched today across the UK on ITV, Channel 4, Channel 5 and Sky, and was filmed by SKINNY on location in Derby and Birkenhead.
SKINNY is a new venture working out of the Baltic Creative Campus in Liverpool and MediaCityUK in Salford. It was started by Tony Durston and Nicki Casey and combines both creative advertising and production.
Watch the ad:
Durston recently left his job in London as a creative director at global ad agency CHI & Partners to relocate back up north and launch SKINNY with Casey, who's been running her own successful production company in Manchester.
Durston said: "Thanks to our experience working with high profile companies at large ad agencies, we know what is required to produce a good advertising campaign, and what's not. This is, in essence, what SKINNY is all about - stripping back the things that aren't needed – 'the fat' - which not only saves clients money, but leads to a less frustrating process for both parties and, we believe, a better end result.
"SKINNY will provide us with the opportunity to use this concept for national organisations from our North West base. So far it's been working really well for clients such as Farmfoods and Acorn Insurance but it's brilliant to be able to launch SKINNY with a fantastic new campaign for a great new client, with much of the ad filmed regionally."
Louise Hudson, marketing director for York-based Your Move, added: "Your Move has a nationwide presence therefore national TV advertising is the ideal media to generate greater brand awareness for us. The high profile TV campaign will be followed with additional activity over the next six months and beyond including national radio, direct mail and online campaigns.
"We've thoroughly enjoyed working with SKINNY and believe we have developed an insightful and impactful campaign that will bring significant benefits to not only our business but our customers too."