29 January 2016
Record year for British box office as film production exceeds £1bn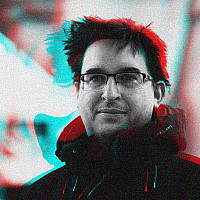 Independent figures from the British Film Institute show that film and television production in the UK has exceeded £1bn for the second year in a row.
Last year also saw the highest UK box office takings, up 17% year-on-year, to £1.2bn. UK spend from film production was more than £1.4bn, the second highest on record, while high end television programme spend was £759m, up 20% from 2014.
"2015 was another standout year for the UK film and television industries, with our technical expertise, creative skills, talent and world class infrastructure representing an ongoing draw for some of the world's biggest names and most successful franchises," said Adrian Wootton, chief executive of the British Film Commission.
"The figures also show that the tax relief for high-end television is really bedding in and reaping incredible dividends for our economy and also for our industry itself in terms of boosting infrastructure and opening up new business opportunities."
Figures were aided by major British-backed releases including Spectre and the new Star Wars film.
"Britain's creative industries contribute a record breaking £84.1 billion a year to our economy, and I'm delighted independent films made in this country have maintained their impressive track record in what was a blockbuster year for the UK box office," added Culture Minister Ed Vaizey.
"We have some of the best studios, actors, crews, locations and facilities in the industry, and combined with the Government's film tax relief incentives, the UK is the best place in the world to make film."
In total 47 films were shot on location in the UK last year, with a spend of £1.17bn. These included North of England-based shoots, Assassin's Creed; and Warner Bros' Fantastic Beasts and Where to Find Them.
The Government claims that the UK new tax relief measures generate almost £12.50 for the economy, for every £1 spent in relief.