29 January 2016
ProlificNorthLive: ITV, BBC and markettiers4dc among Broadcasting keynote speakers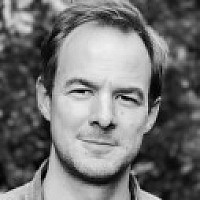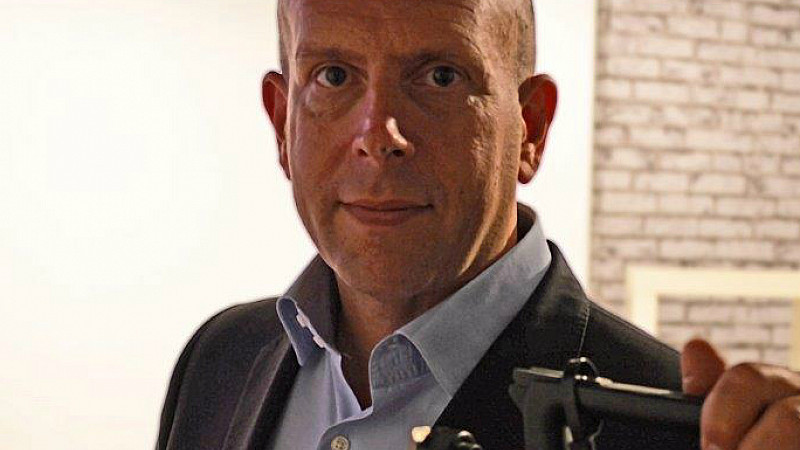 We're pleased to confirm the speakers at the Broadcasting session of the Keynote Theatre at ProlificNorthLive.
They are Howard Kosky, CEO and founder of markettiers4dc, Lucy West, head of news at ITV Granada, Jenny Baxter, COO of BBC England and Stuart Morgan of Audio Always. Award-winning broadcaster and producer Rob McLoughlin will be chairing the Q&A panel.
ProlificNorthLive, which takes place on Tuesday February 2nd at Emirates Old Trafford, will be the biggest ever media, marketing and creative industries expo to be staged outside London, and 100 companies have now signed up to exhibit.
Our four Event Partners for the ground-breaking expo, which takes place at Emirates Old Trafford on February 2, are Smoking Gun PR, mclcreate, A&P and Steamhaus.
The speakers for the Content, Marketing and Digital Keynote sessions have already been announced, and you can see the full, packed schedule for the day here.
Attendance at these keynotes and the rest of the expo is free and you can register here, but we are also reserving a number of tickets for each of the 200-seat conference sessions for visitors who would like to secure their places for the Keynote sessions in advance.
Alongside the expo there is a full day conference and dozens of workshops, tech and financing sessions, complemented by a full visual programme taking place in the 100-seat mobile cinema.
You can find more information on the Venture Funding sessions and the BBC presentations here, and the full and current list of exhibitors can be found here.
ProlificNorthLive: Broadcasting Keynote Theatre session: speakers
Our three outstanding industry experts will each speak for circa 15 minutes and there will be a concluding Q & A panel towards the end of the session.
Howard Kosky, ceo, markettiers4dc group of companies | @markettiers
CEO of broadcast specialist markettiers4dc, Howard founded The Market Tiers in '94 initially specialising in editorial radio.
Since then he has overseen the expansion, creation and development of a host of new services and divisions in the UK and globally, including its move in to TV, Live Streaming and Research. As well as client service based expansion, on a corporate level he has overseen the sale of the business, its full FTSE listing and its subsequent MBO.
In addition to working with some of the world's leading brands and Heads of State on their broadcast media strategies, he is also seen as a leading exponent and pioneer of new broadcast technologies and ways of engaging with audiences.
He will look at whether the next five years will see continued evolution of the broadcasting landscape and ask what that will mean for the creative industries.
Lucy West, Head of News for ITV News Granada | @lucywestitv
Lucy West is currently the Head of News for ITV News Granada based at MediaCityUK. Lucy has worked in broadcast news for 23 years with experience of newsroom based producing, programme editing, commissioning and assigning. She is a graduate although would argue other than getting her through the door at the BBC she has had to learn 'on the job'.
Lucy has been BAFTA-nominated three times, winning twice for her coverage of Hillsborough and the Cumbria shootings. She has lead teams on major breaking stories in the UK including Britain's biggest man hunt for Raoul Moat and the murder of Lee Rigby.
As a Head of News, alongside nine others across the UK, Lucy takes a key role in determining how our digital newsrooms are set up and run in the Nations & Regions.
Jenny Baxter, Chief Operating Officer, BBC England
Formerly Controller of BBC News Production and Director of the BBC's W12 Programme in London, Jenny took up her current role last April.
She is responsible for BBC activities from its three key bases at Salford, Birmingham and Bristol.
Baxter joined the BBC 30 years ago and in previous roles led BBC News' move to MediaCityUK as well as the move of BBC News teams into their new W1 London home. Before that, she was BBC Foreign Editor and the BBC's first Live News Editor. She lives in North West England with her family.
Stuart Morgan, Audio Always
Stuart spent 10 years working in commercial radio programming and management before launching Audio Always at MediaCityUK in May 2012.
 As an independent production company, Audio Always specialise in radio production and broadcast content with a strong focus on the North.
In the past year, Audio Always has produced programmes for a number of national networks, including BBC Radio 1, Radio 4, 5 live and Radio Wales along with commercial content for Global Radio and Bauer.
Stuart will have a view from the outside, looking at how independent producers in the North can work with broadcasters and adapt to commercial pressures across all sectors.
Rob McLoughlin OBE, Broadcaster and Producer
Rob, who won Scoop of the Year Award in the 02 Media Awards in 2015 for a special edition of an ITV political series, was last year appointed an OBE for services to broadcasting.
Rob co-hosted the first Weekend Breakfast show on BBC Radio Five Live and was part of the BAFTA award-winning World in Action team and the RTS-winning Granada Reports. He has broken exclusives for Granada, ITN, News international and others, and has presented news, current affairs and politcial programmes on radio and TV since 1994.
A former Board Director of Granada TV, he founded Hasgrove, a successful communications group which owned leading digital agency AMAZE and Europe's Interel SA.
He also created and co-founded Educate - North Awards and Conference with The Telegraph Media Group and Barclays.