20 January 2016
Cold Feet cast reunite for new series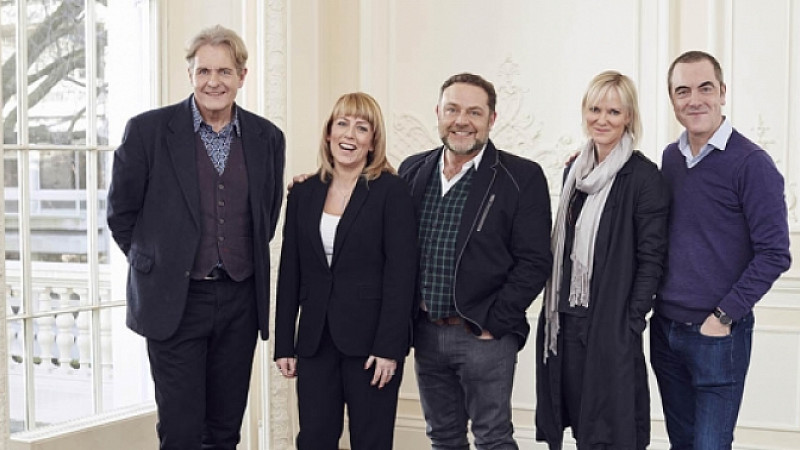 The
Cold Feet
cast have been reunited as production started on the eagerly-awaited sixth series of the Manchester-based drama series for
ITV
.
James Nesbitt, Robert Bathurst, Hermione Norris, John Thomson, and Fay Ripley met in central London on Tuesday for a read through of the acclaimed series written by
Mike Bullen
. Filming will begin in Manchester next month.
Nesbitt, who plays Adam, said: "Cold Feet was such a big part of my life. I can't wait to see all my old friends and find out if Adam is still as big an eejit as I still am."
Thomson, reprising his role as Pete, added: "Since it finished almost 13 years ago, the demand for its return of the show from the general public has been overwhelming. It's fantastic to deliver such a brilliant show to an audience who hold it so dear to their hearts."
Celebrated actors James Bolam, Karen David,  Leanne Best and Art Malik - who take significant roles in the new series - were also involved.  Details of their characters are being kept confidential and will be revealed closer to transmission.
The eight-part comedy drama is produced by indie Big Talk, owned by ITV Studios. It is executive produced by creator Bullen, who grew up in Bramhall and developed the first show as a one-off comedy drama for Granada Studios in central Manchester in 1997.
He said: "This feels like the right time to revisit these characters, as they tip-toe through the minefield of middle age.
"They're 50, but still feel 30, apart from on the morning after the night before, when they really feel their age. They've still got lots of life to look forward to, though they're not necessarily the years one looks forward to!"
The nation developed a love affair with friends Adam and Rachel, Pete and Jenny, Karen and David during thirty-three episodes and five series. Cold Feet explored friendships, relationships, parenthood and love.
Many lingering questions should be answered in the new series. How has Adam coped without Rachel and having to raise their son, Matthew, on his own? Do Pete and Jenny still spend their evenings on the sofa, in domestic bliss?
And what about David and Karen, who split up?