10 December 2015
Adam Cole replaces Darren Proctor at Key 103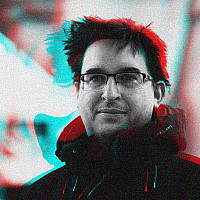 Key 103 is shaking up its line-up for 2016, with the return of Adam Cole.
Adam Cole
He will be hosting a weekday show from January from 10am to 2pm.
"Adam has a fantastic pedigree that includes experience of UK and US radio and has previously enjoyed great success in his home town of Manchester. He's well known in the market and brings his heritage and creativity to Key 103," said Owen Ryan group content director, Bauer City Network, Bauer Radio.
Proctor will move to Radio City 2 in Liverpool, to host its mid-morning show, as well as the 2 o'clock Anthems show and the Hot 20 show. These run across Key 103, Radio City, Rock FM, Hallam FM, Radio Aire, Viking FM, CFM, Metro and TFM.
Debbie Mac will host the "home run" from 3pm to 7pm on weekdays, as well as Old Skool and Anthems across the network on Saturdays.
Key 103 has been shedding listeners following the arrival of Capital Manchester. According to the most recent RAJARs, Key 103 had just 382k listeners over the quarter, compared to Capital Manchester, which grew to 576k.
This summer, Bauer moved Chris Pegg from the North East to become regional content director in the North West. He's been tasked with "revitalising the iconic station" and is also overseeing Radio City in Liverpool.