12 November 2015
Question marks over BBC Three's planned move to Salford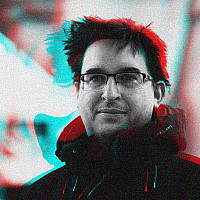 The BBC has responded to media reports this morning that BBC Three won't be heading to MediaCityUK.
Plans had been in place since 2011 to move the channel to Salford. It was part of cost-cutting announcements from the then director general, Mark Thompson.
However, since then, things have changed, with the channel now facing an online-only future.
Prolific North asked the BBC this morning whether it had shelved plans for the move, it responded with the following statement:
"BBC Three works with teams across the UK to deliver thought provoking news and documentaries, digital experiences and live events. We are currently focused on our proposals to transform BBC Three from a linear TV channel to an online-first proposition. Once the decision is made, we will review how the channel operates day-to-day."
When the announcement was originally made, it was anticipated that the move of BBC Three staff to Salford  would be completed by next year.
In addition to the jobs, it would have also placed more commissioning opportunities at BBC North.
Indeed as recently as last year, when he was BBC director England, Peter Salmon said that he hoped Salford would be an important part of BBC Three's transformation into a digital-only operation.
Earlier this summer, the BBC Trust provisionally approved the proposals, but said that it required further commitments from the BBC to ensure that it used the full range of its television services to better serve those who make up the BBC Three audience.