12 November 2015
Manimation line up: Lego Jurassic World, Thunderbirds and iPlay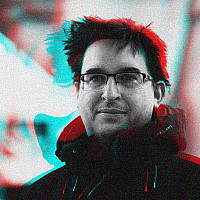 The organisers of the Manchester animation conference, Manimation, have announced the full line up for this month's event.
Taking place at Home on 19th November, it will include a keynote from Alice Webb, director of BBC Children's, who'll talk about the future of children's programming at the BBC, as well as the recently announced iPlay service.
In addition, David Brown of Traveller's Tales will talk about how his studio linked up with Studio Liddell to animate one of the year's biggest video game titles - Lego Jurassic World.
Giles Ridge of ITV Studios will be speaking about updating the Thunderbirds series for a modern audience.
The conference coincides with Manchester's inaugural Animation Festival (MAF), which will run a session called Making it in Manchester, with a panel of experts discussing the past, present and future of animation in the region.
Manimation is a partnership between MIDAS and the Children's Media Conference.
There will also be speeches from:
•Jonathan Ashworth (Mighty Giant & Motion North) presenting the 'Manimation Showreel' – the very best of Manchester animation and motion design.
•Jane McConnell (Pixelbomb Games) on creating Beyond Flesh and Blood, a PC, VR and Console game set entirely in Manchester, 200 years in the future.
•Belinda Peach (Peachy Media) leading a panel looking at access to skills in the animation industry.
•Professor Jackie Marsh (University of Sheffield) presenting up-to-date academic research on the viewing habits of young people.
•Neil Court, Executive Chairman of Canadian company 9 Story Media Group, which recently acquired Brown Bag Films.
•David Barton (Cubic Motion) on working with Cloud Imperium Games and 3lateral to create the Admiral Bishop character, played by Gary Oldman, for the PC game Star Citizen: Squadron 42.
•Mole Hill, director of the Clangers, the cult classic recently brought back to UK TV by Manchester animation company Factory.
•Mike Robinson, head of studio at CHF Entertainment, founded on the legacy of Cosgrove Hall which produced such British classics as Danger Mouse, Count Duckula, The Wind in the Willows, and The BFG.