17 November 2015
ITV increases staff pay offer for 2016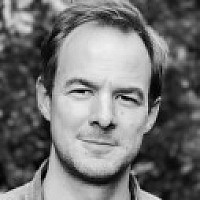 ITV has unexpectedly handed staff an improved pay offer with chief executive Adam Crozier citing the company's "good performance".
In a letter emailed to staff today, Crozier confirmed that staff earning under £100,000 would receive a 3% increase with those paid more than £100,000 given a 2.5% rise.
The increases, which will be effective from January 1st, come just six months after staff staged a strike in protest at a 2% annual pay rise that the National Union of Journalists labelled "miserly".
Chief executive Adam Crozier
A 2.2% deal was eventually agreed but Crozier said the broadcaster had decided to "further increase salaries".
He wrote: "In May this year, following discussions with the unions, we announced a 2.2% pay rise for everyone for 2016. I'm pleased to let you know that, given the company's good performance, we have decided to further increase salaries for everyone who's eligible."
He added that staff were on track for a "strong bonus payout" in March under its Colleague Bonus scheme, while holiday entitlement for staff with at least five years' service would be upped by two days a year.
And for those of you with five years' service or more in 2016, your annual holiday entitlement will increase by two days from next year.
"We're also the first UK broadcaster to become an accredited Living Wage employer, both in London and across the regions," Crozier added. "We remain committed to this initiative and will introduce the new rates from next month."
Earlier this month, ITV revealed that revenues had risen 13% to £2.04bn in the nine months to September 30, with ITV Studios revenue increasing 28% to £782m.