25 November 2015
Channel 4 Sales launches new strategy to drive integration with media agencies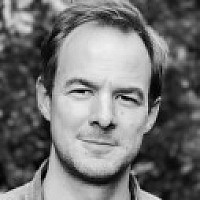 Channel 4 Sales has launched a new in-house creative strategy that will drive its responses to campaign briefs from media agencies and clients from next year.
The new Play branding
PL4Y, announced at Channel 4's Upfront 2016 event in London, will look to bring a more integrated approach that aligns the broadcaster "closer than ever before with agency planning processes".
It will be led by creative strategist Charlotte Rowland with Jonathan Lewis, head of digital and partnership innovation and David Amodio, digital and creative leader.
It says that PL4Y will develop "the best ideas and solutions" and will result in "stronger ideas which ensure that a campaign delivers against a brand's original objectives".
PL4Y also encompasses 20 'Ideas Agents', described as "experts in ideas workshop facilitation and generation", and a dedicated production team, who will work alongside the wider 4Sales' team to conceive and deliver all new commercial creative output on behalf of agencies and clients.
Jonathan Allan, sales director at Channel 4, said: "This is a uniquely integrated creative proposition that will offer our agency and client partners a bespoke Channel 4 experience that embraces our Born Risky spirit."
Last month, Channel 4's regional sales team in Manchester moved to a new office that is also acting as a hub for broadcaster's commercial, creative and industry partners.
Upfronts also saw the launch of the Premium Video Ad Xchange (PVX), giving advertisers the opportunity to programmatically buy demographic audiences on All 4 across devices and platforms.