04 November 2015
BBC Radio 5 live looks to the future with 2035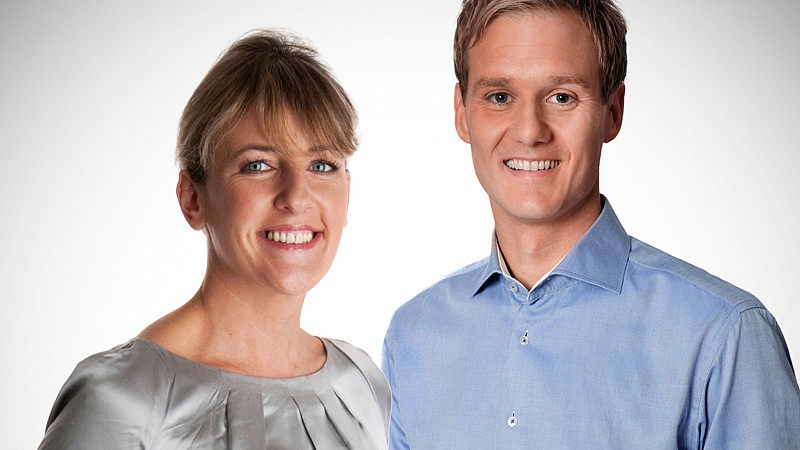 Afternoon Edition's Dan Walker and Sarah Brett are launching a new slot on their BBC Radio 5 live show, 2035, which will air every Thursday in November between 3-4pm.
2035 is a fictional, dramatised account of the news of the moment, where 5 live will fast-forward two decades to hear the stories that could be affecting our lives in the future.
The hour-long broadcast will be a mix of radio drama and discussion. In the first half, listeners will be able to tune in to fictional presenters as they discuss the talking points of the day. They'll also be joined by studio guests and members of the public as they go about their daily business 20 years from now.
The second half will revert back to reality and the present day as Walker and Brett focus on the issues and ideas raised and continue the conversation with expert guests and listener contributions.
Walker - who also presents Match of the Day and Football Focus on BBC1 - thinks things could have changed substantially by 2035.
"Sugar could by then be a class A drug and bags of jelly babies may go for £100 on street corners," he says. "We may well have chips in our bodies that release paracetamol when needed and can detect when antibiotics are required or cells are turning cancerous. Mobile phones could be a thing of the past and instead we have microphone teeth linked to receivers in our ears."
All will be hoping that radio - and the BBC - will still have a place two decades from now of course...