05 November 2015
Amy team reunites Gallaghers for Oasis documentary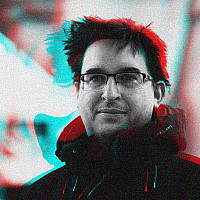 Noel and Liam Gallagher will appear in a new documentary, made by the team behind the feature-length Amy Winehouse film, Amy.
It will be directed by Mat Whitecross (The Road to Guantanamo, Spike Island, Ashes, Coldplay's Paradise).
The film will chart the band's rise right from the very beginning, when Noel first joined his brother's group. They have been given "unprecedented access" to band members and archive footage by label, Big Brother Recordings.
Asia Kapadia will be executive producer, with James Gay Reese producing alongside Fiona Neilson for Mint Pictures and Simon Halfon for Nemperor.
International sales are being handled by Independent, which is expected to officially announce the documentary at this weekend's AFM.
Amy is the British box office's second highest grossing documentary to date. Only Michael Moore's Fahrenheit 9/11 surpassed its revenues of £3.44m