14 October 2015
MediaCityUK owner wants to help government 'deliver Northern Powerhouse'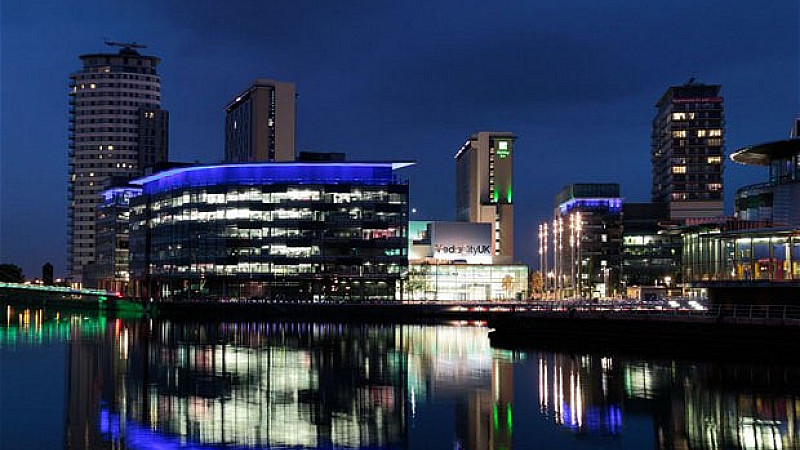 John Whittaker
The Peel Group has announced its 'strong support' for the Northern Powerhouse and launched a new consultation document to encourage 'fresh dialogue' between the government and Northern businesses.
Peel has identified 150 projects across its investment portfolio which sit within the proposed Northern Powerhouse.
One of those is MediaCityUK on Salford Quays, where the BBC and ITV are tenants. Peel owns a 50 per cent stake after selling the other half to Legal & General Capital for around £250m in March.
The group also owns Port Salford; the Port of Liverpool; Liverpool's John Lennon Airport, Robin Hood Airport in Doncaster, and Durham Tees Valley Airport, as well as laerge property and regeneration schemes such as Wirral Waters on Merseyside.
John Whittaker, chairman of The Peel Group, has written to both the Prime Minister and the Chancellor of the Exchequer outlining the group's strategy.
"We have a long-term vision for our investments and believe that coupled with the Government's growth policies and direct investment in infrastructure and skills, our investments can make an important contribution to the aims of the Northern Powerhouse," he said.
"We believe the government is making great strides in facilitating a new approach to Northern growth. However, it is clear that more needs to be done to give the private sector the confidence and ability to deliver in the North, across a range of issues such as transport and logistics, communities, energy and resources.
"We very much look forward to working alongside our many partners, local authorities and the Government to help deliver the Northern Powerhouse."
Peel is planning to publish an investment prospectus in early 2016, setting out in more detail the contribution that Peel and its partners can make to the North.