06 October 2015
ITV's Victoria to be first production to shoot at Yorkshire Studios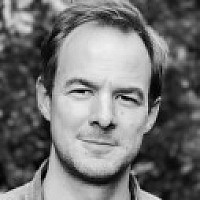 ITV's Victoria, a major new drama series from Poldark producer Mammoth Screen, will be the first tenant to take up residency at The Yorkshire Studios.
Screen Yorkshire secured the rights to 100,000 sq ft of aircraft hangar space in North Yorkshire in June, and filming for the seven-month shoot will start later this month.
The eight-part drama stars Jenna Coleman (Doctor Who, Death Comes to Pemberley) and follows the early life of Queen Victoria, from her ascension to the throne at 18 through to her courtship and marriage to Prince Albert.
Since acquiring the hangar space from Makin Enterprises, Screen Yorkshire has been working behind the scenes to re-purpose the site for film and TV use.
Chief executive Sally Joynson said: "After months of hard work, we're thrilled to open the doors of The Yorkshire Studios to Mammoth Screen for this landmark ITV drama.
"As long-term collaborators on some of Screen Yorkshire's most successful TV productions, we couldn't have hoped for a better partner with whom to embark on this exciting new journey. Featuring an outstanding cast and creative team, 'Victoria' already has all the hallmarks of great British TV at its very best.''
Inside the aircraft hangar studio space at Church Fenton
Mammoth Screen's MD, Damien Timmer, added: "The Yorkshire Studios give us all the space we need for our massively ambitious studio build, are a stone's throw from Leeds and close to the many fantastic locations which we'll need to capture the grandeur and opulence that the series demands."
With additional support from the British Film Council and Creative England, Screen Yorkshire says it is working to bring the next major production to The Yorkshire Studios.