14 October 2015
Flipbook founders take control after buying out 'angel' investors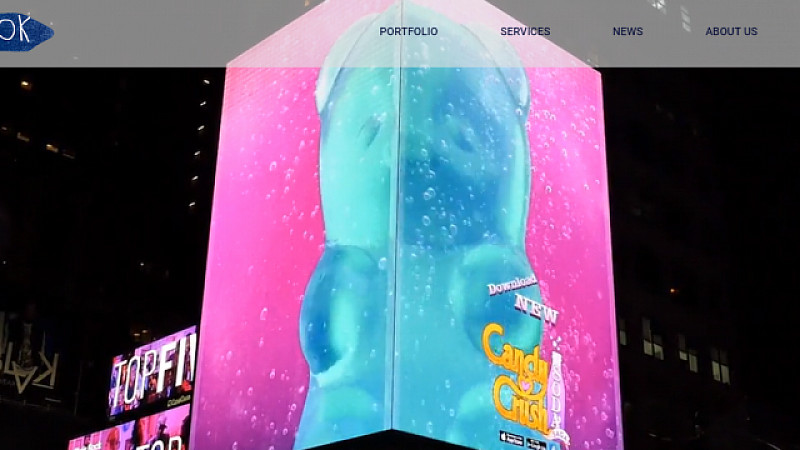 The two founders of Manchester-based Flipbook studio have taken total control of the company after buying out the firm's original 'angel' investors.
Andrew Lord and Ben Howarth have bought back the 30% stake held by Ian Liddell, Jon Liddell and Andy Jones - directors at Studio Liddell in Manchester - who provided start-up funding when the business began in 2010, for an undisclosed sum.
The firm has also recruited three new staff - Sue Higginson as account director, and recent visual effects and animation graduates Jess Oldland and Alec Walker - and rebranded its website.
Lord said: "We simply couldn't have afforded all the hardware we needed to start this venture without the investment we received from our business angels and we're extremely grateful they decided to take a punt on us. We're obviously very pleased to have agreed on a settlement for the shares.
"We're very fortunate to have a very talented and dedicated team in our Manchester studio which has enabled us to remain competitive and attractive in a UK industry dominated by London.
"Manchester's continuing growth and status as a creative powerhouse has not only inspired and encouraged more collaboration between resident companies, it's also played a part in helping us to establish partnerships throughout the UK and internationally."
The firm has recently produced all the visual effects for Channel 4's 'Titchmarsh on Capability Brown', which aired on More 4 and provided CGI/VFX for Shine North's Idris Elba No limits, a 4 x 60 series for the Discovery Channel.
Current Flipbook clients include Microsoft, Vodafone, WCRS, TBWA, JWT, ITV Studios, BBC, Shine, Sega and King.
https://vimeo.com/141638162