16 October 2015
British Film Industry opens £1m diversity fund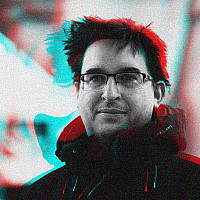 The BFI has announced a £1m fund to increase diversity in the UK film industry.
The BFI Diversity Fund and the introduction of BFI Diversity Standards will be adopted over the next 12 months, to "acknowledge the quality and value of difference."
"We need to make sure that our fantastic film industry reflects the wonderfully diverse nature of UK society today. The BFI is a tremendous champion of diversity, and this new fund will be instrumental in helping the industry as a whole continue to build on all that has been achieved so far," stated Culture Minister, Ed Vaizey.
The fund opens on 2 November, to "help inspire and provoke positive changes" across the industry, providing opportunities to individuals working across the sector to benefit from professional development. It will also be available to companies and organisations to "show leadership in diversity."
"Art itself is borne of diversity, of celebrating the different. As our most accessible and powerful art form, film must reflect the society in which it is made and tell stories that speak to the many different people who exist within that society. That isn't an optional extra or a nice to have – it's a moral and social imperative and, by ensuring audiences are served with films they want to see, it also makes good business sense," added BFI CEO, Amanda Nevill.
The BFI Film Academy, supported by the Department for Education and the National Lottery helps around 1000 young people each year. Of the 47 courses, 40 were outside of London, with 27% of participants from BAME communities; 11% were in receipt of free school meals; and 6% worked with a disability.
"Pact has supported the BFI's initiatives from the beginning and welcomes today's announcements. As producers we are determined to deliver on diversity and we call on decision makers at every level – public funders, distributors and exhibitors – to accept that real change means having the courage to back new voices with new stories to tell. We look forward to working with the BFI and the industry to generate a diverse pool of talent on both sides of the camera," said Andy Paterson, producer and representative of UK producers' association, Pact.